Solo Contest - Beginning Band

The Solo Contest format for Beginning Band is different than that of the Hadley students. At Hadley, students can choose to perform either an ensemble or a solo.

In Beginning Band, students are encouraged to perform the solo assigned to them on SmartMusic. Beginning students will benefit from receiving specific feedback on their own performance, which will help them grow as a musician. Choosing to play an ensemble is not recommended for Beginners for several reasons. Often students do not have the time to work with an ensemble outside of the school day. If a member of the ensemble cannot attend the solo contest, or does not pull their weight in practice, the ensemble experience is lessened for all members of the group.

Beginning Band students should perform their ensemble with SmartMusic, as they can change the temppo to suit their individual performance style and receive instant feedback on their skills. The Solo Contest always proves to be a positive experience for the Beginners and a great learning day, too!


Powered by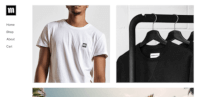 Create your own unique website with customizable templates.