2018-19: 5TH GRADE BEGINNING BAND REGISTRATION
REGISTRATION: MAY 7 - 18, 2018
​
Please complete these steps to successfully register your child for 5th Grade Band.STEP 1: REGISTER ONLINE.The deadline for registration is May 18, 2018. Please click on the following link to register for beginning band if your child is currently in 4th grade:
English: 5th Grade Beginning Band Registration Form for 2018-19
OR
Spanish:
Grupo Principiantes 5to Grado Banda Formato de Registro Ano 2018-19:
Instrument Loaner Program
- Students who qualify for the D41 Lunch Waiver program may apply for an instrument loaner provided by the district. The lesson book & folding music stand will need to be purchased by the applicants because they are not included with the Instrument Loaner Program. ​Be sure to choose that option inside the registration form online.
STEP 2: RESERVE YOUR RENTAL INSTRUMENT & PURCHASE NEEDED SUPPLIES ​THROUGH QUINLAN AND FABISH MUSIC COMPANY, Burr Ridge IL.
Quinlan and Fabish Music Company
provides instrument rentals for the district. Their number is 630-654-4111. Or click on this
link
to rent the instrument, purchase a lesson book, folding music stand and other supplies.
Throughout the school year, Quinlan and Fabish delivers items & picks up repairs weekly for your convenience. This is a wonderful service they provide for our students' rentals.
Here is what your child will need in order to be successful in band:
*
All students will need a lesson book
. Please purchase Sound Innovations, Book 1, for your child's instrument
Flute - Bb Clarinet - Eb Alto Sax - Bb Trumpet - Bb Trombone - Euphonium BC - Mallets (xylophone/bells)
*
Clarinet and Saxophone students
will need a box of 10 reeds, Strength 2 1/2 Rico Brand or Juno Brand. They will also need a cleaning swab.
*
Flute students
will need a lightweight piece of cloth, similar to a handkerchief in size
* All students will need a portable folding, wire music stand

​Please consider joining the Music Education Foundation, which is the parent support group for band in our district. If you would like to join, click here for the Music Education Foundation membership form ($20 annual fee.)Instrument Delivery.
Instruments will be delivered to your child at the first lesson. Please make sure you purchase the lesson book and other materials so that your child can bring them to the first lesson.
Powered by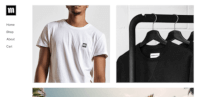 Create your own unique website with customizable templates.